We truly believe that great results are made when you love your job and work together with likeminded people. Thats why we make time for bonding with our teammates and quickly turn co-worker relationships into beautiful friendships. And what can be more wonderful than loving your job, changing the whole financial industry, and working side-by-side with people you can call friends.
How Do Banking and Fintech UX Architects and Designers Do Their Team-Building?
Here's how we made wonderful memories while strengthening our team's power.
We spent an energetic and inspiring day in the beautiful nature of our country. Different kinds of challenging activities tested our ability to work together as one - solving puzzles and helping each other with our unique skill sets that all of us have.
For each task, we formed different smaller teams; this way, I got to know all of my colleagues more closely. I really enjoyed the inspiring spirit, strength, and unity of our team. It was great to be in each other's company outside of the office in an entirely different environment. I loved it, can't wait for our next team building!

Tamara, UX Architect at UXDA
The activities consisted of tasks that challenged our communication, problem-solving, strategic skills as well as our physical strength. The only way to complete the tasks successfully was to trust each other fully and be as united as possible.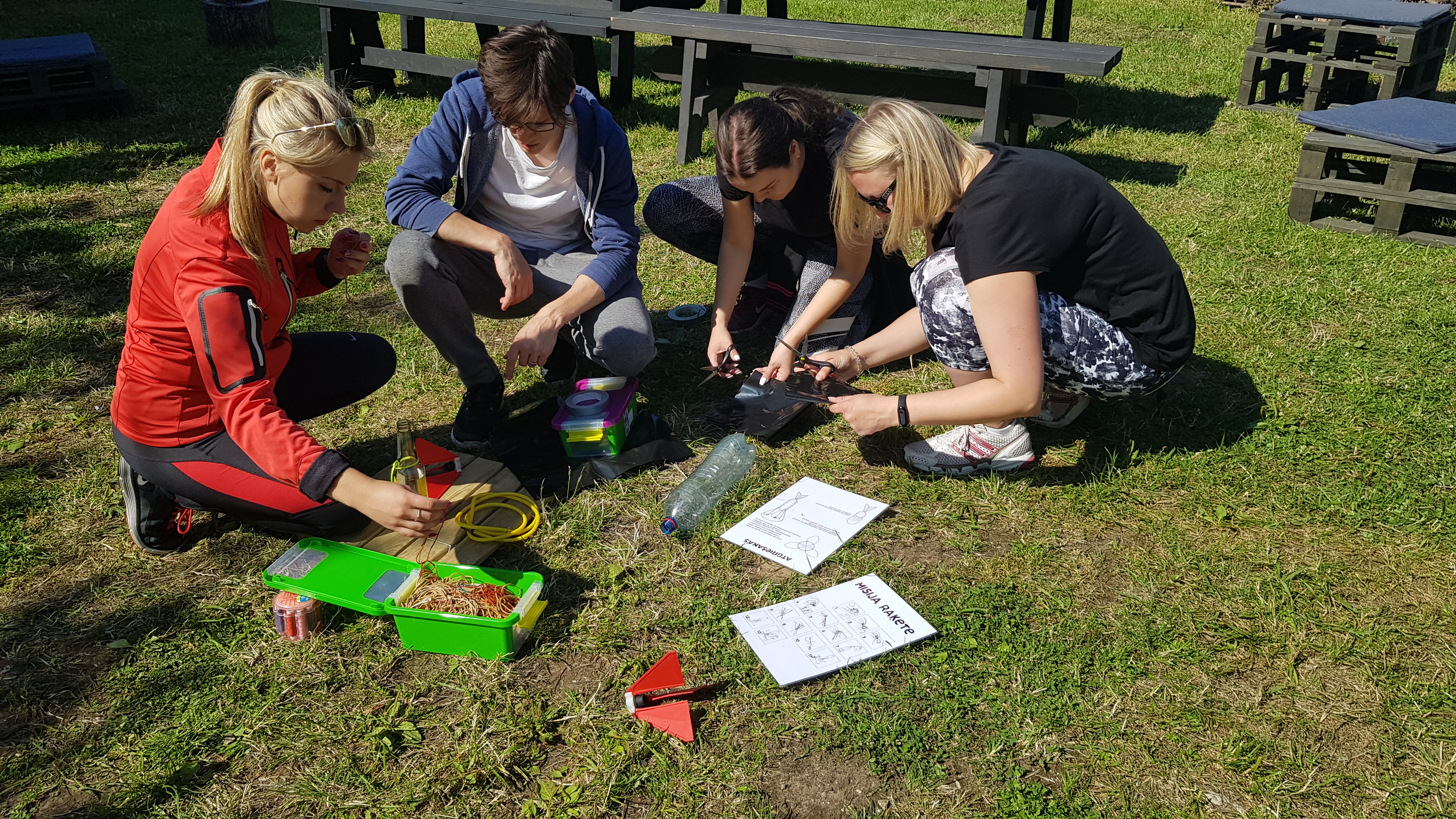 The team-building event was amazing, so much fun, love and positive emotions from all of us! Now I have an even stronger belief that we can achieve everything we want, and solve the most challenging puzzles easily. Once more it proves that we respect, trust and care for each other, and move forward together to achieve the greatest success. We are responsive and open-minded, and with all that inspirational energy, I feel delighted that I found friends and family in a creative field where I love to be!
This was a day full of laughter and beautiful memories that bonded us not only as colleagues but as friends.
Team-building is not only fun, full of laughter and positive emotions, but also gives us opportunity to discover each others strengths and learn the best ways of working together. This particular event made us use both - our creative and logical thinking. By putting our minds together, as usual, we were able to come up with various out of the box solutions to the given tasks. The day couldn't be better!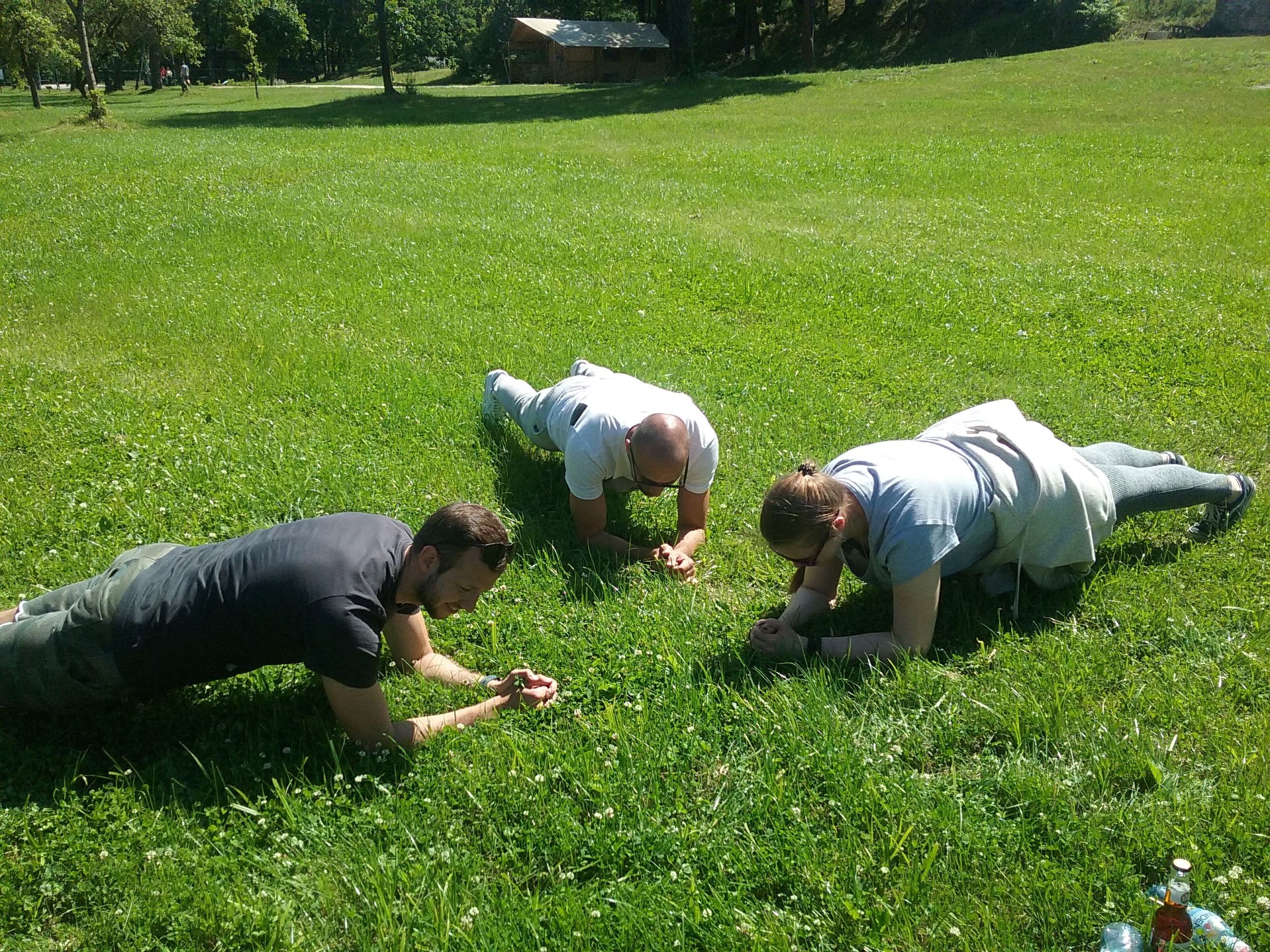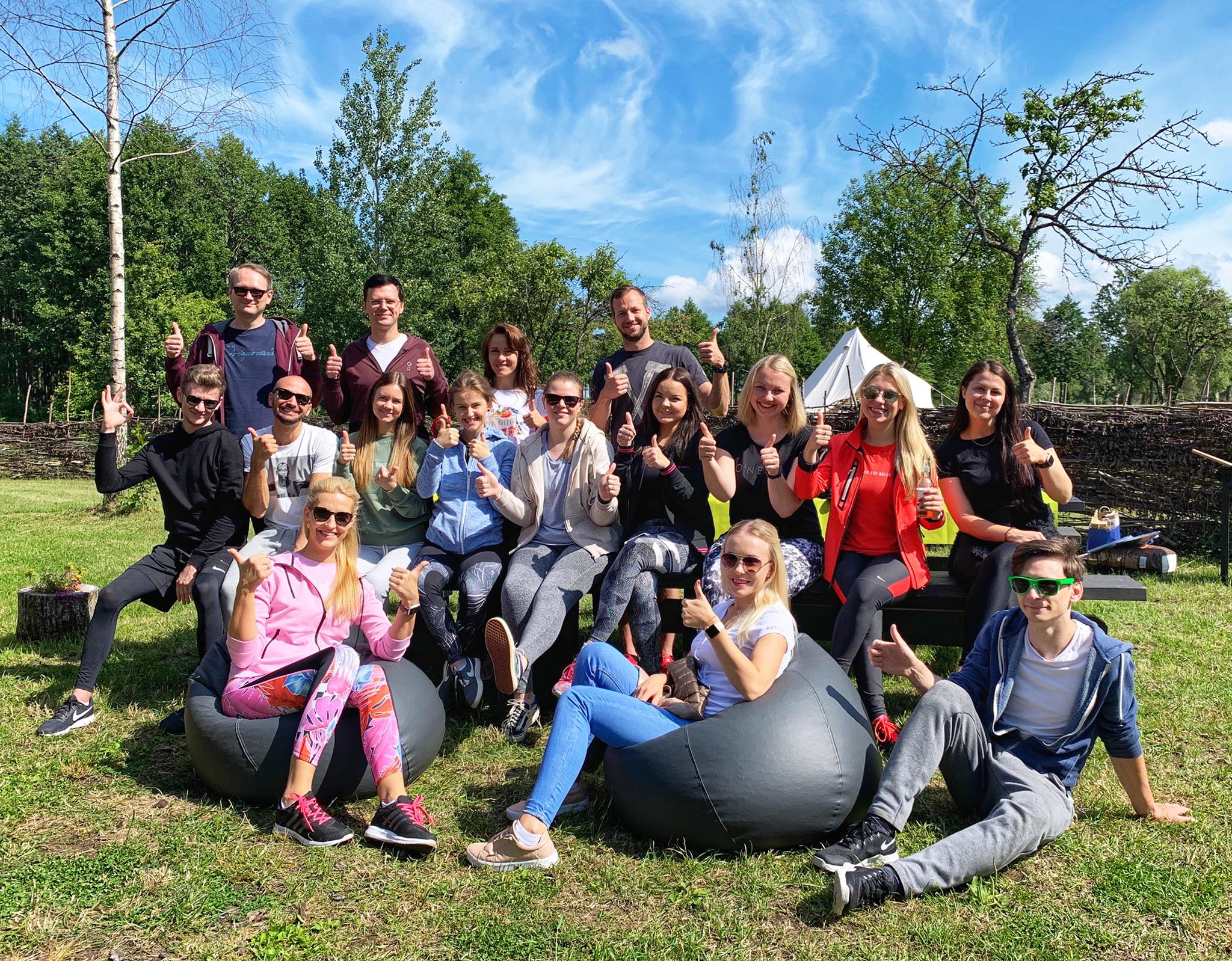 We are here to humanize the financial industry through the power of design. That's why we integrate the cultural values of UXDA in everything that we do:
Empathize - We examine things from the perspective of our clients and their users. We feel for our clients and their users;
Challenge - We dare stepping forward to look for what is next in the ever changing world.
Inspire - We bring inspirational change about everything we do.
Improve - We improve ourselves and the world around us to make outstanding experiences.
Overdeliver - We do more than what is asked to reach the highest hanging fruit.
Enjoy - We generate positive impact everywhere we go.
Team-up - We are together on our journey rather than sprinting on our own.
Get UXDA Research-Based White Paper "How to Win the Hearts of Digital Customers":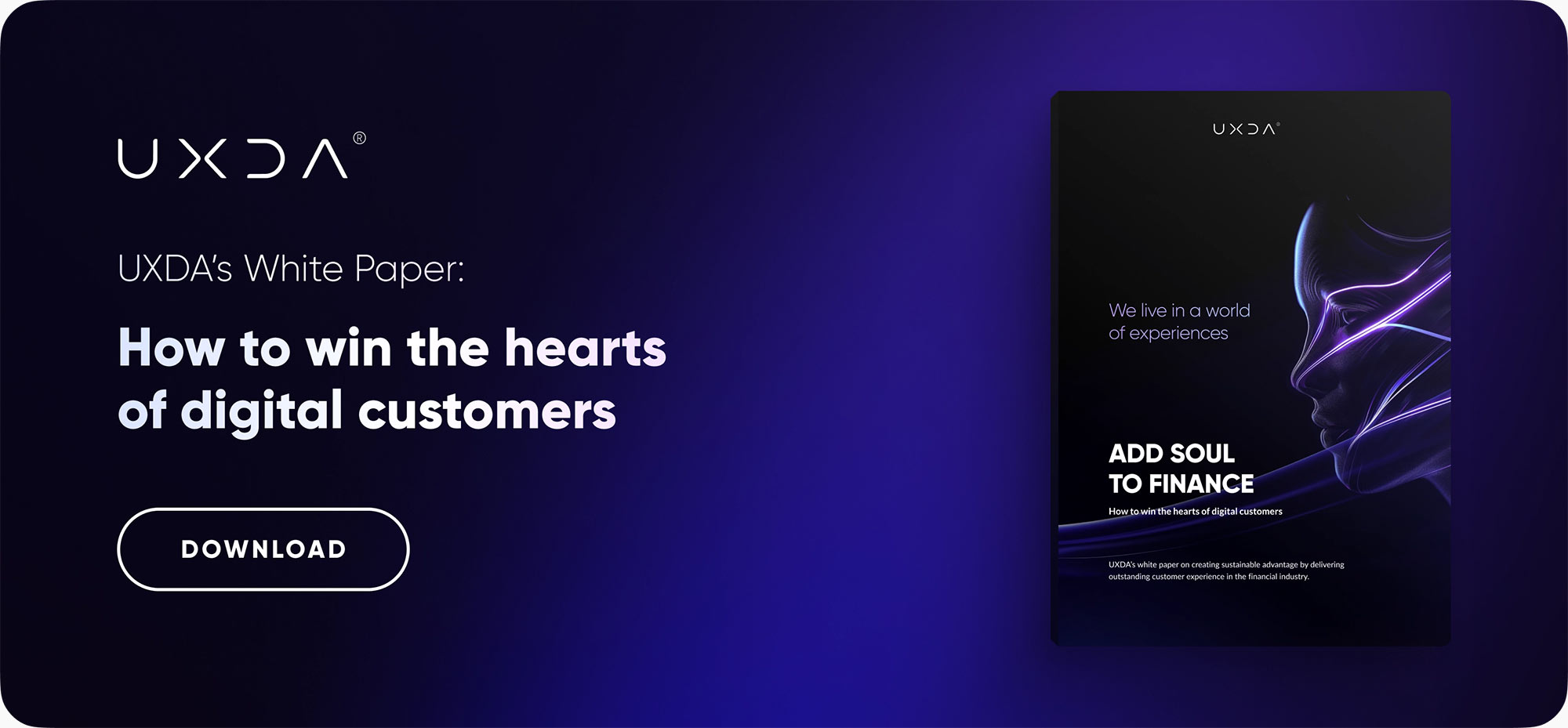 If you want to create next-gen financial products to receive an exceptional competitive advantage in the digital age, contact us! With the power of financial UX design, we can help you turn your business into a beloved financial brand with a strong emotional connection with your clients, resulting in success, demand, and long-term customer loyalty.