Happy 7th B-day UXDA! 7 years ago in April we published our first Future Bank UX concept as a landing page, which later become the UXDA home page. This is where our story began. This April 2022 the company turned 7 years old.
Within 7 years UXDA team has :
Expanded our services to 36 countries
Got 21 world-famous awards and nominations becoming the most awarded UX design agency in finance
Got Tier 1 banks and banking vendors on board
Published 302 articles in Forbes, FinancialBrand, Finextra, UX Planet, Muzli, UXDA blog, etc., read by 300K financial experts from 185 countries
Proved purpose-driven approach in banking through 7 steps of financial UX design methodology
Designed 107 digital financial products
Educated and trained 35 world-class financial UX architects and designers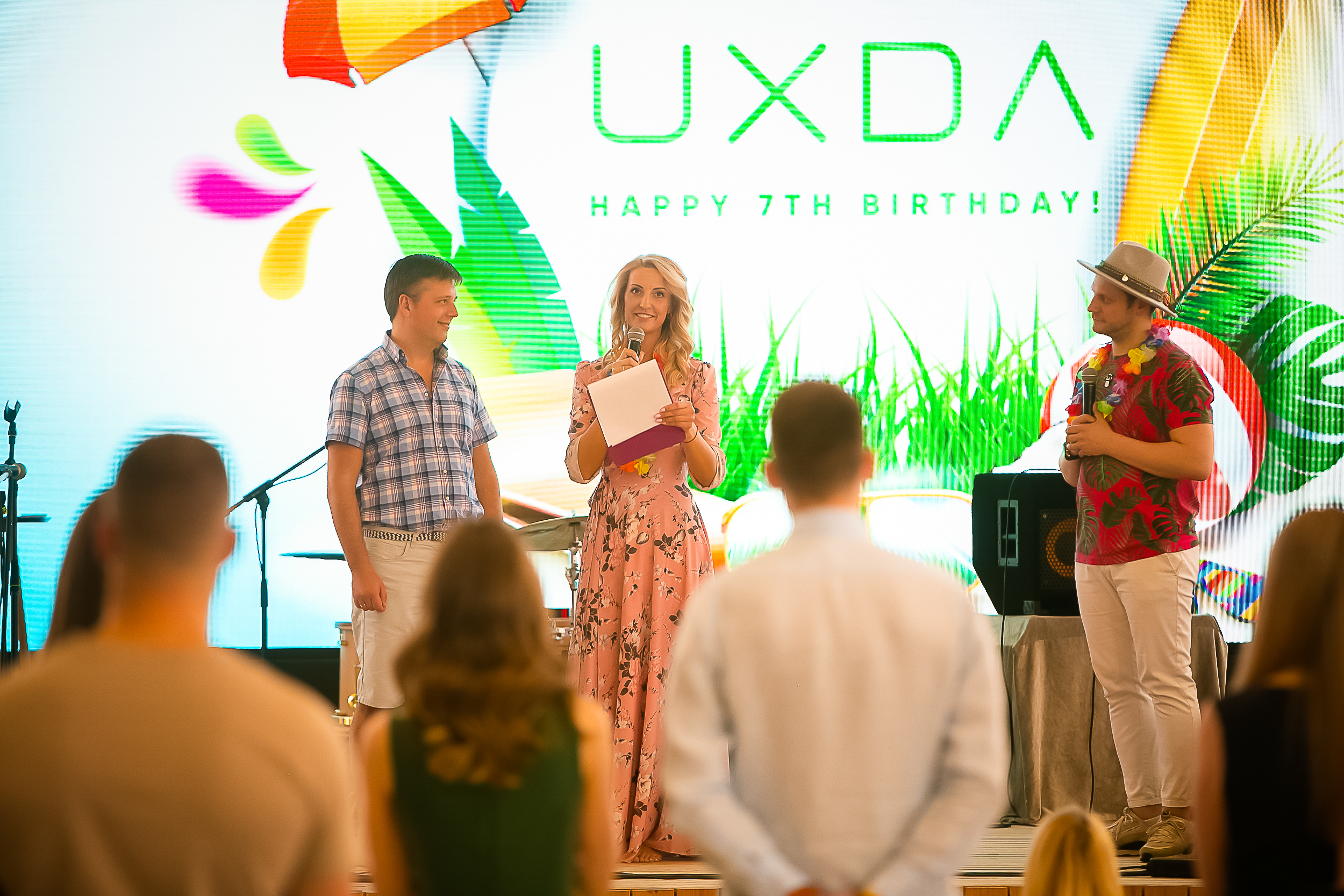 All of this has been done with one mission in mind - to humanize the financial industry. It's not easy to add soul to a financial product, but it's extremely important to build an emotional connection between purpose-driven financial brands and digital customers. And the only way to do this is to emphasize a human-centered approach in everything we do. This is what we have learned and try to perform better than anyone else on this planet.
We Couldn't Ask for a Better Team
As part of the UXDA tradition, we also congratulated our colleagues with the UXDA Breakthrough Award 2021, a special award for achieving outstanding accomplishments in the name of our company.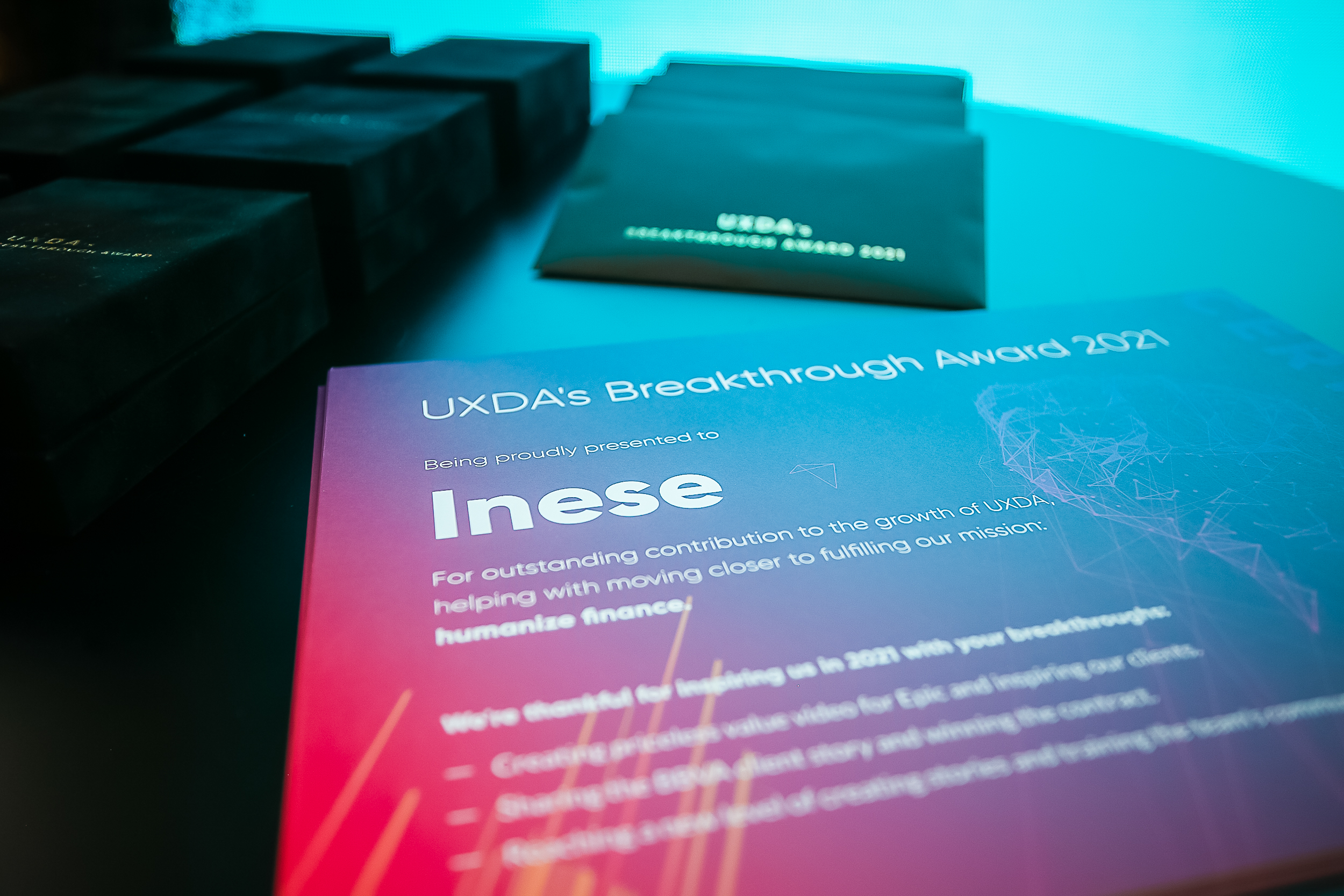 This year we congratulated six of our UXDA heroes who have been wholeheartedly pursuing and developing UXDA's mission to humanize the financial industry for several years - Inese Zepa, Arita Ablazevica, Tamara Mihailova-Maca, Dmitry Kustov, Oksana Zavoritnya and Rihards Rozans! Congratulations again!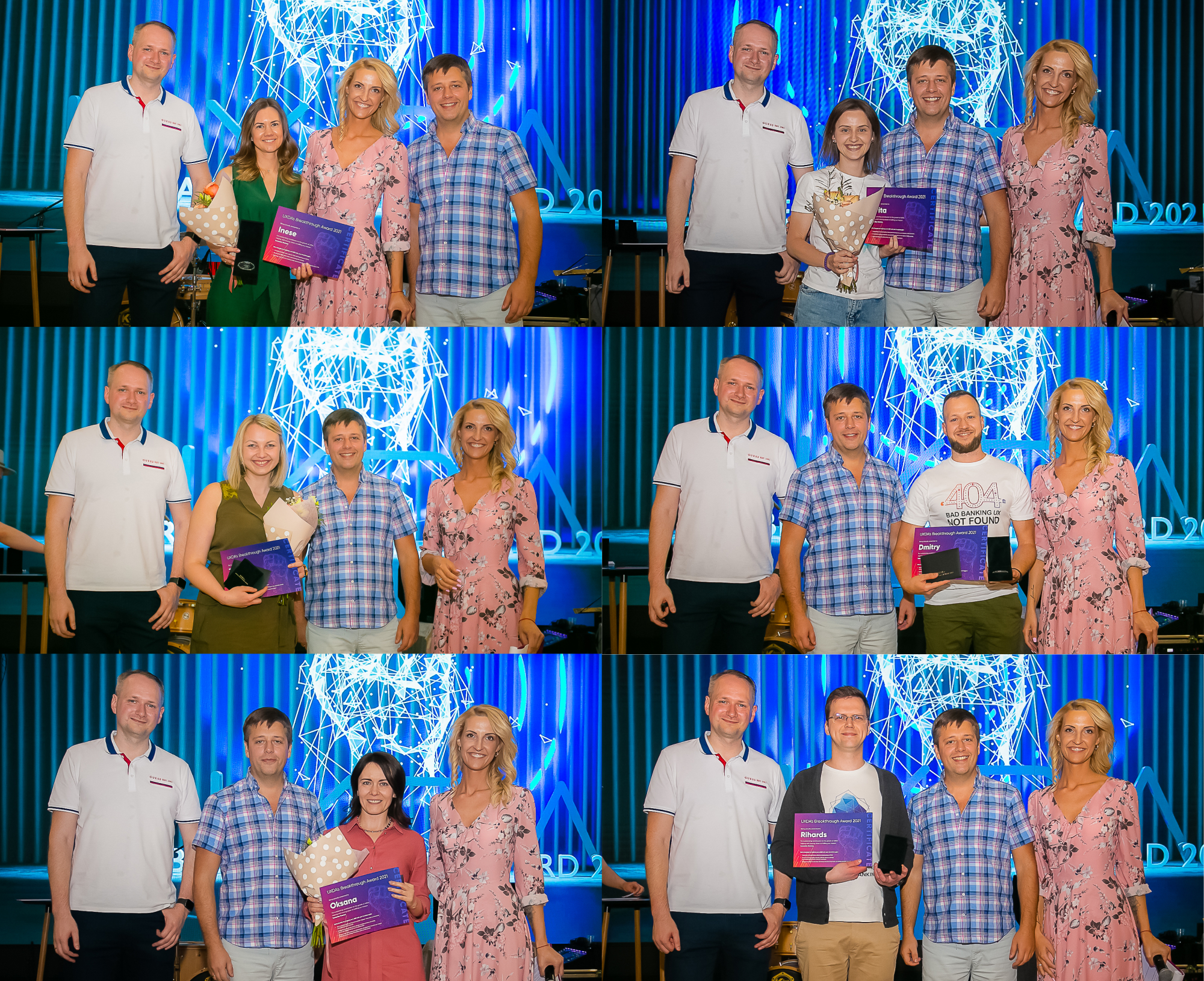 After almost 2 years of working remotely, we finally had the chance to celebrate it together. This special day was enjoyed by our employees, as well as by our biggest daily support, our second halves and our little ones. We are thrilled by the rich emotions we got to experience by celebrating our big day together!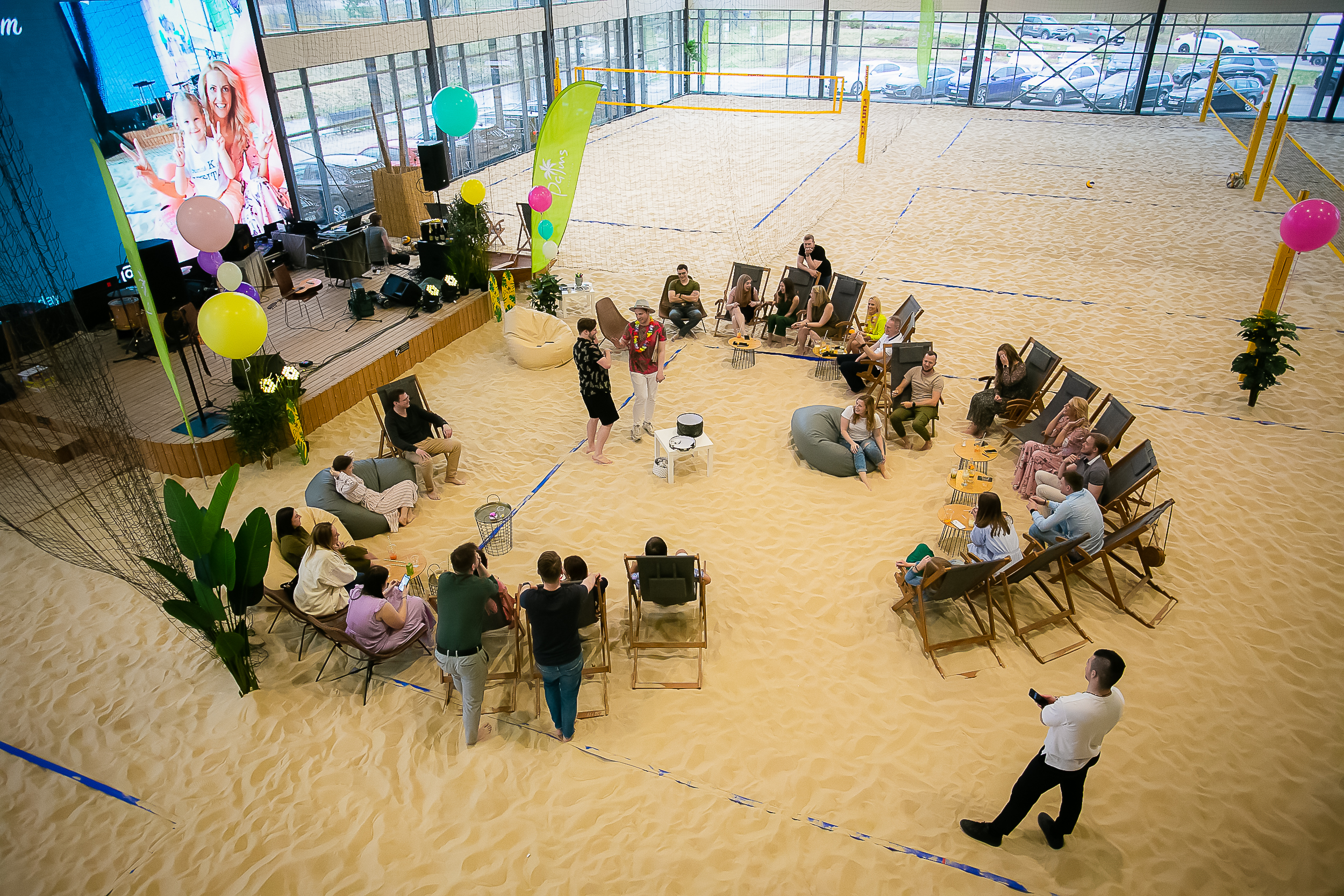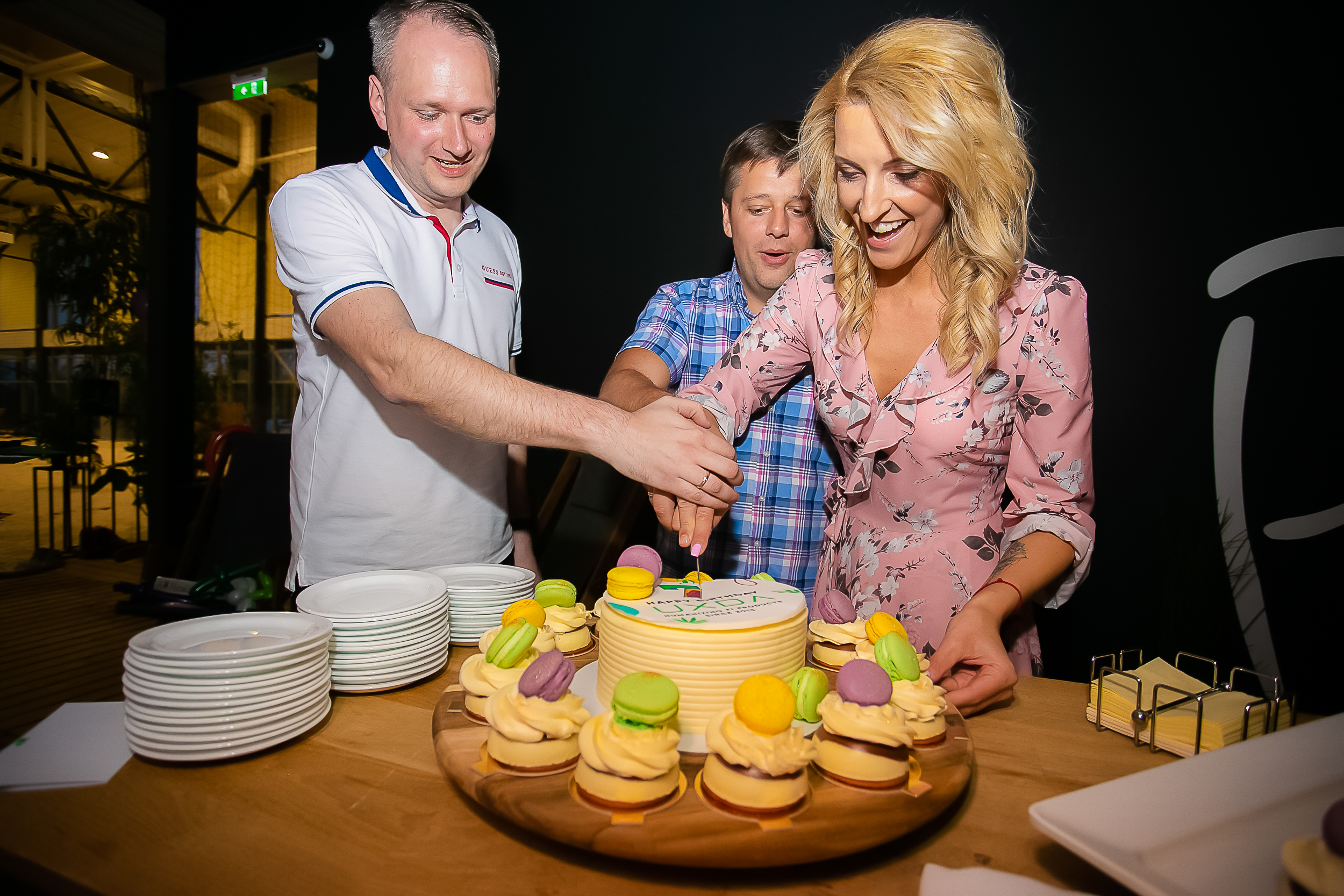 UX Design Agency With a Personal Anthem
The final surprise of the evening for everyone was the UXDA anthem, a personal long-time dream and idea of our Co-founder Linda Zaikovska Daukste, which was realized by the help of our colleague Liene Stūrmane and performed right on our birthday! Soon it will be available to listen to on all platforms, but for now, you can hear it while enjoying our event in retrospect:
We are inspired by each other and ready to throw ourselves into new challenges. Since the age of 7 is only the beginning of school for children, there is a long way ahead of UXDA so we look forward to meeting you and serving you on your journey.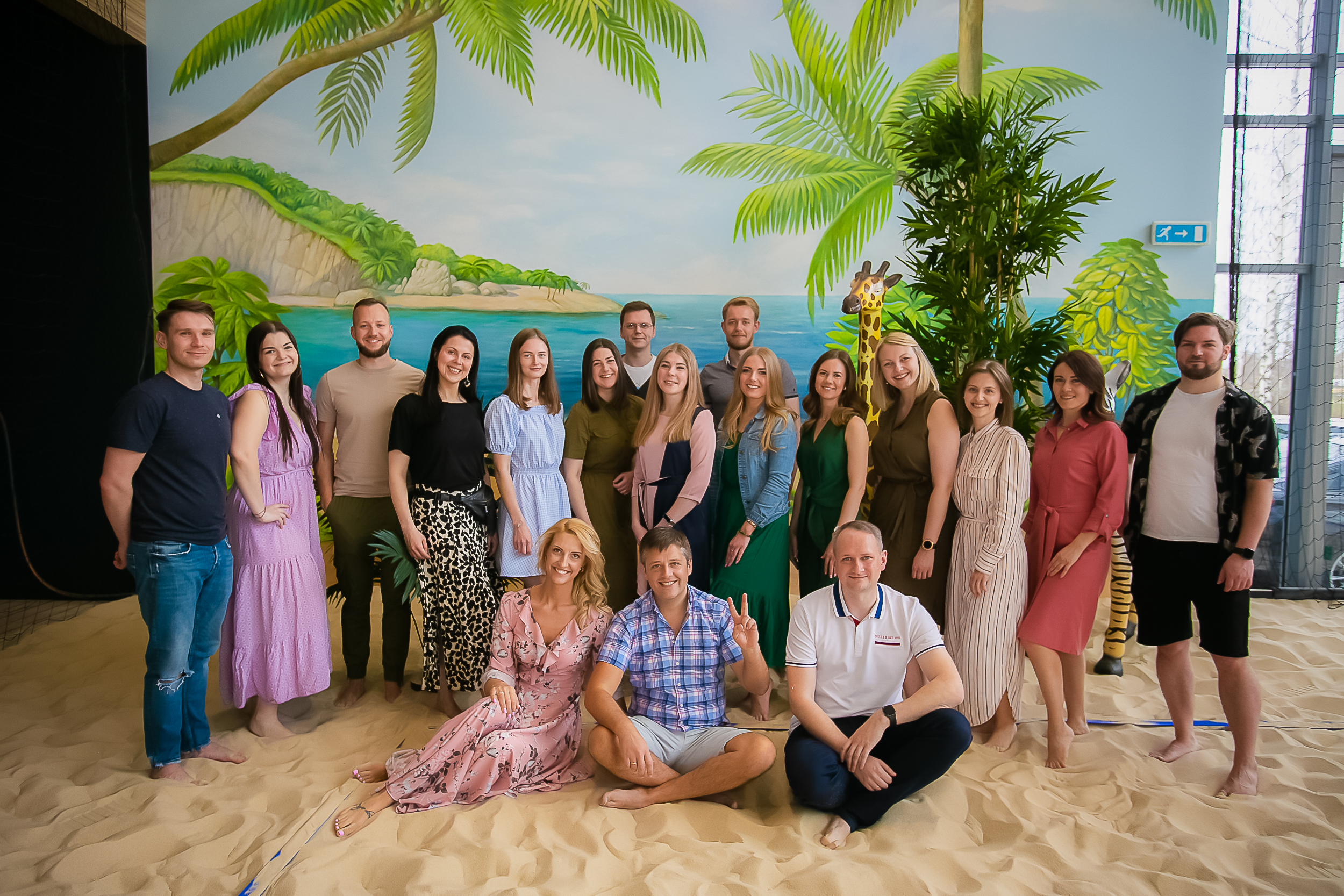 Thanks to everyone who contributed their time so this magical event could happen!
Get UXDA Research-Based White Paper "How to Win the Hearts of Digital Customers":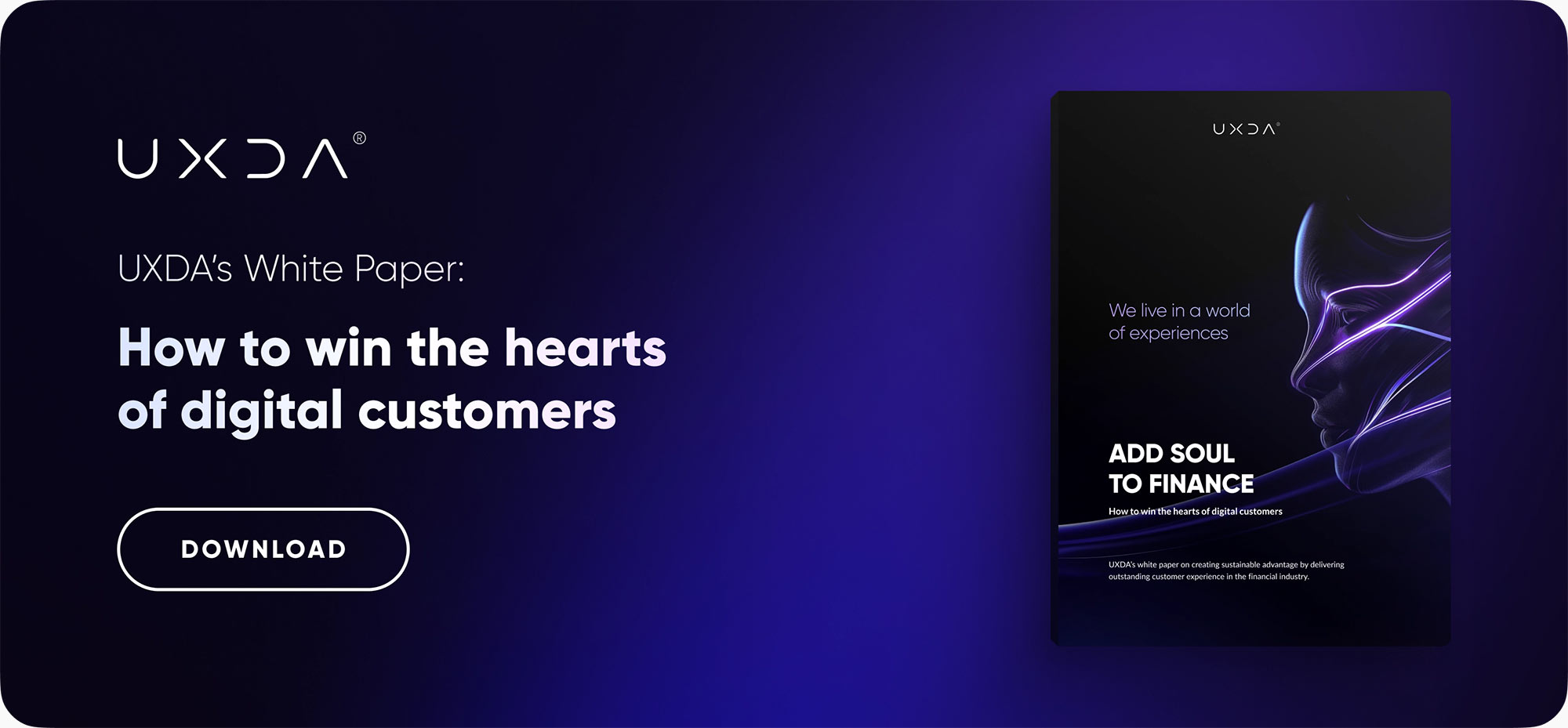 If you want to create next-gen financial products to receive an exceptional competitive advantage in the digital age, contact us! With the power of financial UX design, we can help you turn your business into a beloved financial brand with a strong emotional connection with your clients, resulting in success, demand, and long-term customer loyalty.